Strategic Use of Images in Search Engine Optimization
Have you searched images of product before buying it?
People prefer to have a look at available images of products before buying one. They search for different models or varieties available in market and try to buy the same they liked in their image search.
When you search for images, you will get a huge list of images for the particular search term. If you click on any image then you will see the full size image with website source on right side as shown in the below image.
Many people just search for images and never visit the website. But most users will go through the images of what they need and if they will like it, they will visit website for purchasing it. Due to such variation of user behavior and Google's way to show the image results, it's difficult to analyze number of impressions and clicks your website gets through image search.
12.5% of Search engine result pages show image results.
Click To Tweet
Above statistics will definitely help you to decide whether you should focus on images while doing SEO or not.
So let's see how we can use images for better results in SEO:
Use Original Visual Content:
It's always recommended to use original images. You website needs original images that compliments your content. Don't make use of some random images just to make your website or article look good. Your image should reflect the purpose of your content.
You can also use infographics and animated GIFs to grab user's attention. Representing your information with visually attractive infographics is the best way to enhance user consumption and experience. Animated GIFs are getting popular these days. But personally I feel it may distract the user from reading because of the continuous movement.
For example: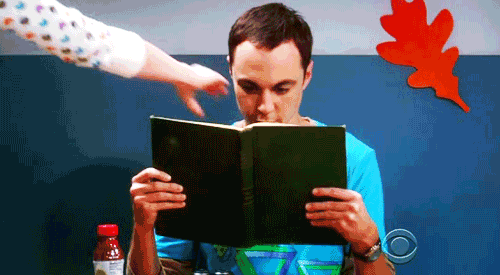 Is it distracting you? Yeah, I Know. So if you want to use animated GIFs then use them wisely, don't overdo it.
Optimize Image:
There are few ranking factors on the basis of which it ranks images in SERPs. Image results are easy to optimize as compared to web results. In case of images Google is more concerned about showing relevant images than link popularity and any other factors. Let's see some image ranking factors one by one.
Image file name:
Google will not understand what your image is about by looking at it so you need to use keyword in your file name. Google scans images through image attributes, specifying correct file name will make it easy for crawler to index that image for your keyword.
Give relevant file name than some random name or number. If your image is about ranking factors of SEO then it should not be named as "DSC1245.jpg". You should name the file using relevant keyword such as "ranking-factors.jpg".
Alt Text:
If the image is not displaying in visitor's browser for some reason then alt text will be displayed in the place of image.
Alt text has been proven to boost SEO when they include targeted search keywords.
Click To Tweet
Make sure that you have given alt text to every image you have used on your website or article. Also you should make use of your targeted keywords in alt text to describe the image but avoid keyword stuffing.
Caption:
When it comes to image search, caption is more important than alt text. Use short description text to explain your image precisely. Relevant caption can improve your image search rank.
Image Size:
Image size is another important factor to be considered while optimizing your images. Large sized images will decrease your page loading speed. Page loading speed is one of the most importance factors to gain higher rank for your website. So you need to optimize the size of your image to make your site load faster. You can reduce the image size without losing its quality with the help of Riot.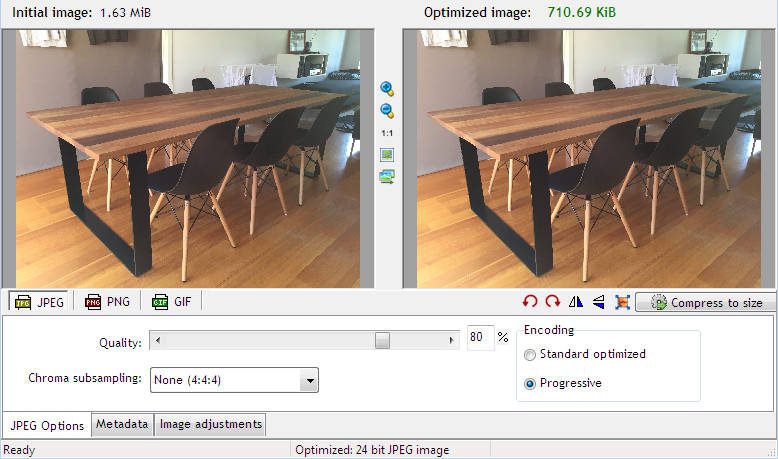 Image Dimension:
You must have noticed that Google won't show you images with unusual dimensions. Height and width should be proportionate. Make sure that your image fits is standard dimensional ratio to avoid too wide and too tall images.
Responsive Images:
Responsive images will fit to the screen size through which it is accessed. Use of responsive images will help to improve user experience of mobile users as well as image ranking in search results.
Content Relevancy:
Google will scan the surrounding content of image to check its relevancy. Image and surrounding content should be relevant for optimal image search results.
Open Graph Tags:
Use open graph tags on your website to make your content ready to share on social media. You can use open graph properties such as title actionsolar.net, description, image and many more to make it more effective. With the help of OGT (Open Graph Tag), you can control how your content is displayed on social platforms. By implementing open graph tag, you can increase online traffic via social media channels. These tags can help to improve click through rate and conversions.
Above strategies will not only help you to improve image search results but also it is helpful for improving web results. You can improve your image visibility for targeted keywords in image search with strategic use of images as described above.
If you have some other strategies of using images in SEO then do share with us. Also you can contact us for any queries regarding this topic or any other digital marketing strategy, we are happy to help. Best luck for your SEO and image ranking!!!
About us and this blog
We are a full service agency that deliver compelling digital marketing solution. Our winning solutions and experience helps to deliver great results across several key areas.
Every month we put together new guides, tips and e-books to help you drive more leads and increase revenue.
Sign-up for our newsletter to get new e-books by email:
Request a free quote
We offers professional SEO services that help websites increase organic search drastically and compete for 1st page rankings of highly competitive keywords.
Is your website secure? Have you ever thought of getting hackers attack…